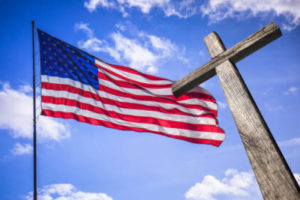 For Freedom Christ Set us Free!  Galatians 5:1
As we celebrate freedom in our nation , we honor the men and women who have given their lives and sacrificed their families
To protect our freedom!
I'm so thankful and truly believe that their lives are images of the self sacrificing love of our savior!
In addition to the physical freedom we so desire - from our enemies…
Christ came to set us free in the spirit!
Saint Paul goes on to encourage us NOT to submit again to the yoke of slavery -
 He's talking about our souls!
And he goes on to say that we were called FOR Freedom!
20 years ago on July 6th I experienced the freedom in Christ and came back to His Church!  
My first question was Freedom FOR WHAT?
I thought it was to do some big thing!
The Lord answered and said:
"BE A MOM!"
Be a MOM?
Don't you have anything bigger for me to do?
Now I know that being a parent and serving through love as either a physical or spiritual mother or father is the greatest gift of freedom!
I know many of you have had moments in your life where Christ set you free!  
I'd love to read some of your "freedom moments"!
NOT to use as an opportunity for the flesh!
BUT to "Serve one another through love"
He says if you go on devouring and biting one another you will only end up consuming one another!
Instead love your neighbor as yourself!
Okay, so I cannot help but think about this war on life!
I can't help but think of so many people who have shared with me how sick they are of fighting with people on facebook!
How we just can't help ourselves …
but when that person posted something that was against life - 
"I just had to respond!"
I think as we reflect on freedom I want to remind everyone and myself:
There is something very tangible that can be done by the power of the spirit!
Change our focus!
Focus on the women and men every day who need the freedom that Christ offers by the power of his cross and blood!
Women and men who need help - the poor - the afflicted- the addicted and of course those who are so in bondage and slavery that they believe they have to have an abortion!
Choose a charity - any work of Mercy!
I see women and men set free every day in their thinking!
It's miraculous how the Holy Spirit can work in and through us!
Pray for ministries, make sacrifices of time or financial to help set people free!
And love those who have different views that are against the truth -
Pray for them!
Pray for the grace NOT to devour or bite them with your words!
Instead stay close to the WORD of God - Jesus!
He continues to set people free when we turn to him and use our Freedom He won for us for Good!
Remember too that while we celebrate the Independence Day of our country…
True freedom is Dependence on Our Lord!
Show the Lord today that you are so free that you are letting go!
I'm going to take my own advice today and Depend on Jesus!
The women who face unplanned pregnancies once set free then depend on us!
They show us and bless me every day by their faith!
Please say a prayer for them that we may continue to serve them through love,
God bless
Marie
P.S. Remember to email me some of your freedom moments!