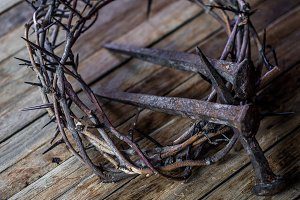 Why is Good Friday "good"?
Because it is the day the Lord took on himself the sins of the world for our salvation.
From the outside, we would look at this mystery as a contradiction - that something good could ever come from something so terrible.
When a woman comes into our center, we can be tempted to think she is far from God - that her decisions and her pregnancy are a result of her distance from God. But God is not far from her suffering!
In fact, it is the love and mercy of God that leads women to our center!
In their darkness, God is closer than ever and he is reaching out to them through the unplanned pregnancy.
So while we may be tempted to judge, we must remember that Christ died on account of all our sins, and the goodness of Good Friday is found in the place we least expect it.
Blessings,
-Marie