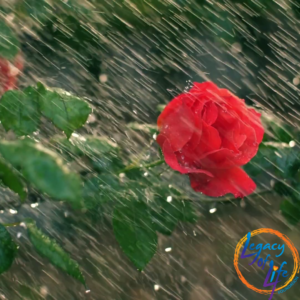 Here we go!
Luke 10:38-42
The time of year where the Lord addresses our tendency to be anxious and worried about many things!
I love that He gives us the story of Mary and Martha!
I think it is the best time of year to hear it -
When hopefully we are slowing our lives down a little to enjoy summer!
(Mid summer:))
Jesus sets before us two women and two ways to go in life!
Maybe Jesus uses two women for His example….
Maybe because we might be more tempted to worrying - but I know a few men who can give us a run for our money in the worry department!  
We all then are tempted to control!  UGH
So listen up! This is for all of us!
Mary = Sat beside the Lord at His feet and listening to Him speak
Martha = Anxious and worried about many things
Beside the Lord listening vs anxious and worried.
The Lord says choose - and that Mary has chosen 
The Better Part -
Part of what?
Part of LIFE!
Anxious and worrying actually takes a part of life -
It takes up time and emotions that could be used for prayer…
It usually takes up time when you could have been thinking of other things or the needs of others -
It usually leads to conversations with others about your worry -
And God help us - it can also lead to sin when we then perhaps talk about others and expose their faults or make judgments on them.
When any woman is facing pregnancy and delivery she is tempted to worry -
How will this all work out? - hope baby is healthy and I can be a good parent!
I've had some of you new grandparents out their email me and reminded of how difficult it can be for new parents and grandparents even in good loving situations…
Can't imagine how a woman facing an unplanned pregnancy all alone isn't paralyzed with fear and worry …
Well we see over and over again when a woman focuses on the faith and lean on others to help with her needs and she is not alone…
Then she really can choose the BETTER PART -
Live vs Death -
She can choose life!
If we can see choosing to be anxious and worried as in a way choosing against Jesus and supernatural LIFE - The BETTER PART…
It might help us in our daily lives to surrender the burdens of every day and hear what the Lord Jesus might have to say.
May this part of your summer be filled with the Better Part,
God bless,
-Marie