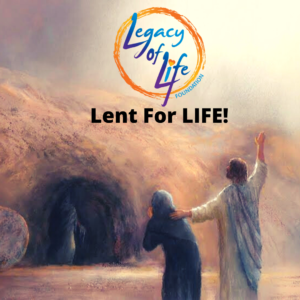 Right away we see in this Sunday's Lenten Gospel the message:
Remain in the LORD'S LOVE… And HE WILL WORK MIRACLES!
Give everything you have to the LORD JESUS and He'll take care of YOU and your family!
You see the man who was ill, Lazarus from Bethany, had a sister (two sisters) Mary and Martha.
John makes a point to write, Mary was the one who had anointed the Lord with perfumed oil and dried his feet with her hair; It was her brother Lazarus who was ill. (John 11:2)
Here's the story where John refers to her in his Gospel in the next chapter so they know who he is talking about...
Then Mary took a whole pint of a very expensive perfume made of pure nard, poured it on Jesus' feet, and wiped them with her hair. The sweet smell of the perfume filled the whole house. (John 12:3)
Then, Judas is NOT HAPPY with this offering… 
But one of his disciples, Judas Iscariot, who was later to betray him, objected, "Why wasn't this perfume sold and the money given to the poor? It was worth a year's wages." He did not say this because he cared about the poor but because he was a thief; as keeper of the money bag, he used to help himself to what was put into it. (John 12:4-6)
We can see how Mary pours her heart out and her expensive offering of love -- and we can see how Judas comes against her expression of love. We can also see how Jesus has a personal relationship with Mary, Martha and their brother Lazarus! LOVE!
The sisters know with confidence that they can send Jesus the message identifying Lazarus as the one Jesus loves...
 Verse 3: "So the sisters sent word to Jesus, "Lord, the one you love is sick."
And Jesus responds, (not what we would expect right?)
Verse 5-6:  "Now Jesus loved Martha and her sister and Lazarus. So when he heard that Lazarus was sick, he stayed where he was two more days, and then he said to his disciples, 'Let us go back to Judea.'"
Wait… if He loves them, why does he stay back and let Lazarus die? Jesus loves them, which means He can trust them with the miracle of resurrection from the dead.
Jesus says, Verse 23-25: "Your brother will rise… I am the resurrection and the life; Whoever believes in me, even if he dies, will live, And everyone who lives and believes in me will never die."
He asks us today and this Sunday… just as He asked Martha that day…
"DO YOU BELIEVE THIS?"
Martha answers, "YES LORD"
"I have come to believe that you are the Christ, the Son of God, the one who is coming into the world."
That needs to be our answer in the midst of everything we are uncertain about right now -- with the coronavirus pandemic…
YES LORD, we believe… That YOU ARE THE CHRIST -- the Son of God, the one who is coming into the world!
We will see great miracles in our lives, our family, our communities and world, through the suffering that we and our brothers and sisters are going through during this crisis… Let's take this time to grow closer in a personal loving relationship with Jesus during this Lent...
And Remain in His Love!
We continue to remain close to the women coming who have chosen life and those who are still reaching out for help!
We just heard from a woman, named Cora, who we thought had an abortion -- but we just found out that she kept the baby and she is so grateful! She is being induced today! In the midst of this health crisis -- LIFE is coming!
Please keep praying for Cora that she delivers her baby safely during the coronavirus pandemic, and that we are able to help her through this joy-filled, yet challenging time!
She says that the Legacy of Life advocate who counseled and ministered to her, breathed life into her and gave her the confidence she needed to accept herself and her situation! Now that is the Power of LIFE in the Resurrected Jesus!
God bless and be safe!
Marie
P.S. --
Join us every day for our NOON DAY Spiritual Stretch!
Use this link to join the Zoom meeting:
https://zoom.us/j/7684893228
If you want to call in on your phone, use this number & member ID: +1 929 205 6099 US (New York)
Meeting ID: 768 489 3228