This Memorial Day I thank God for so many good people who have given their lives so that we might enjoy peace and freedom!
Wanted to shout out a big thank you to all our Military personnel and Veterans for your service.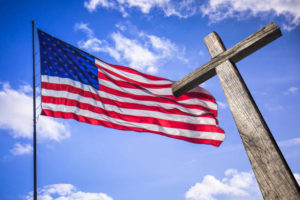 "Peace I leave with you. My Peace I give to you. Not as the world gives do I give it to you."
Every mother who comes through our doors with an unplanned pregnancy is victim to some awful circumstance - coming from without or within.
Sometimes it's relationship issues. Sometimes it is poverty or homelessness. Sometimes they are victims of abuse and sometimes they come to us because of the heinous actions of someone who used them.
Regardless of how they got there, they are all in search of one thing: peace. They all long for peace. For a time when this pregnancy wasn't happening. For a safe place where they don't need to worry about it anymore. They want to find peace in the middle of all the hurt and chaos surrounding their lives at this point. And they all think abortion is what will give them that peace.
They are told that they can get rid of it, and all will be well! They are told there will be no side-effects. That is it a simple, painless, inconsequential procedure that will restore peace in their lives. This is the peace offered by the world. But this is wrong.
Because the abortion will not heal the relationships. It does not solve the poverty, or take away the hunger. It does not end the pattern of abuse, and it does not blot out the memories of trauma.
"Not as the world gives do I give it to you"
At our centers, we seek to provide the peace that lasts. The peace that comes from taking life into their hands and cherishing it. Not only their babies' lives, but their own. We seek to encounter the women with non-judgmental, compassionate care that respects them as individuals and recognizes their lives as precious.
The Peace Jesus offers is a fruit of the Love he gives to us. When we strive to give that same love to others, we leave the peace of Jesus with them! For : "Whoever loves me will keep my word, and my Father will love him, and we will come to him and make our dwelling with him."
It is Love that saves lives and transforms the family, because with love comes peace, and we pray that all who encounter our services and all who take those services possible truly know and experience the love and Peace of Jesus.
Happy Memorial Day!
-Marie