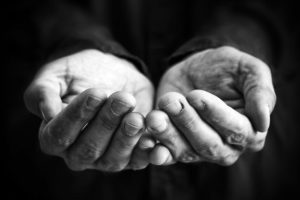 I am constantly amazed at how ALL parents WANT to give good gifts to their children!
We see this in the Gospel of Luke 10:25-37
"What father among you would hand his son a snake
when he asks for a fish? 
Or hand him a scorpion when he asks for an egg? 
If you then, who are wicked,
know how to give good gifts to your children,..."
Jesus is so right!
My kids could have been acting in such a way that they did not deserve a good gift, or even a bad gift!
And it still gave me great joy thinking of a good gift to give them!
I still feel that way today, and they are all grown up:)
I remember a woman named Marlene who came to the center wanting to abort her TWINS.
She chose life, thank God!
A few months after they were born, this same woman Marlene was calling the center hotline and I received an urgent call that she was contemplating suicide that night!
When I was able to calm Marlene down and break down the overwhelming feelings leading her to want to end her life, the situation that was putting her over the top emotionally was that Marlene did not have any provisions to buy Christmas gifts for her children that year.
She had 4 children with the new twins -- the babies that would have been aborted.
Marlene did not want to have these children. She did not want to parent them.
And she transformed into a parent who was so distraught that she couldn't give them good gifts for Christmas!
Now she is the mother who lives her whole life for these children.
Now, Marlene says that she only lives to give everything she has for these children!
These children are her greatest gifts from God, and she wants to give them every good gift!
WOW! This really makes me think… How much God wants to give us good gifts. And the greatest gift, Jesus says, is His Spirit.
Here's Luke 10:25-37 continued...
"How much more will the Father in heaven
give the Holy Spirit to those who ask him?"
The Holy Spirit -- the third person of the Trinity --  HIMSELF!
The Holy Spirit is the greatest Christmas gift!
The joy we feel as parents at Christmas, when we have provided gifts for our children, cannot compare...
With the JOY God feels when we receive His gift of the Holy Spirit!
Want to give God JOY?
Ask and receive the Holy Spirit today!
God bless,
Marie