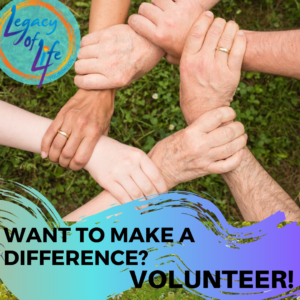 The issue of abortion affects us all. One of the primary ways you can help us achieve our mission is by giving the gift of your time and talent! Help is needed to assist with the many services offered at the Women's Centers and in raising funds for women and children.
If you want to truly make a difference in the lives of those that we serve, consider becoming a volunteer. There are many different opportunities to volunteer, which can be found here.
Thank you for doing your part to bring about an end to abortion and supporting a Legacy of Life!